CITY OF HUDSON BEACH, FLORIDA

The beach in Hudson is small and usually frequented by locals, but recently more vacation-goers have discovered that it is a nice place to be. Everyday people come here to relax, take in the sun, go out on their boats, and watch the waves, without parking problems and overcrowding. This beach has the interesting distinction of being built BY the people who lived here in the 1960's. For more on that, see the history page. It is located on Florida's west coast about 40 miles north of St. Petersburg. Here are some everyday scenes:
NEW- HUDSON BEACH WATERFRONT PROPERTY FOR SALE!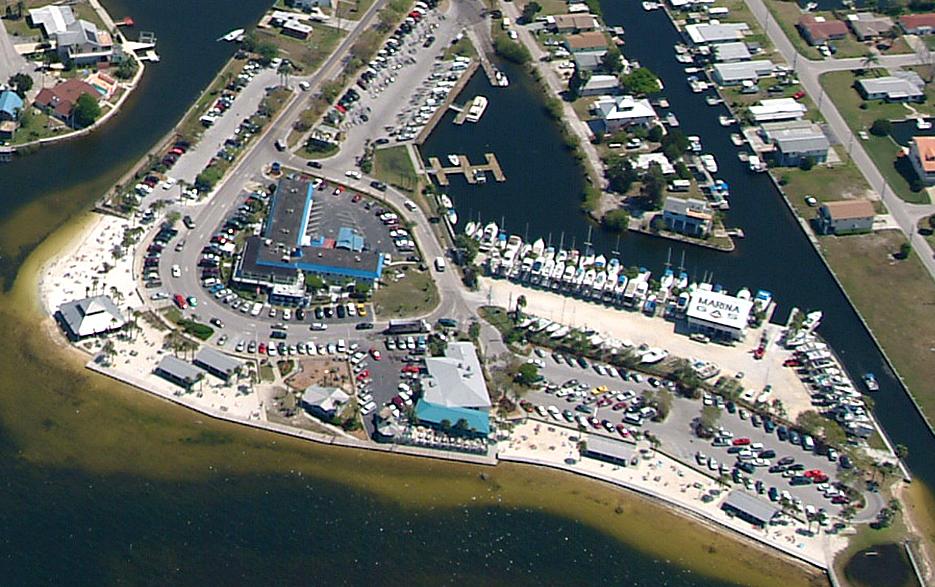 This great scene of Hudson Beach today was donated by David Birdsell and Bob Walker at FL Realty Centers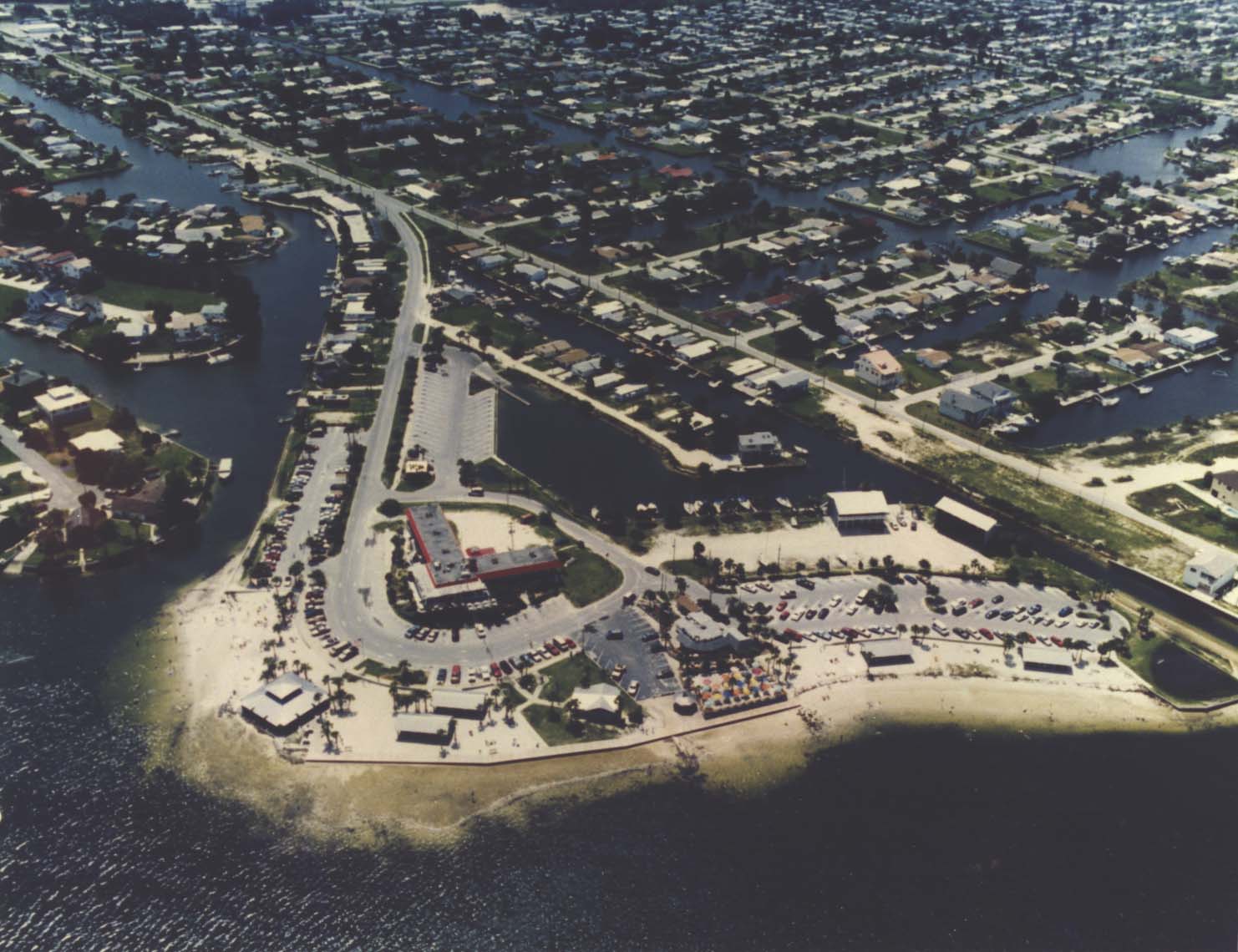 Compare the above with the official county overview from the 1980's, when the beach was made a County Park
Here's a great photo (left) from David Hart, the boardwalk and the houses beyond off of Harbor Drive
And at right we have the other side of the boardwalk... showing the markers for the boaters going to the New Hudson Channel
The palms and pedestrian area, on a cloudy day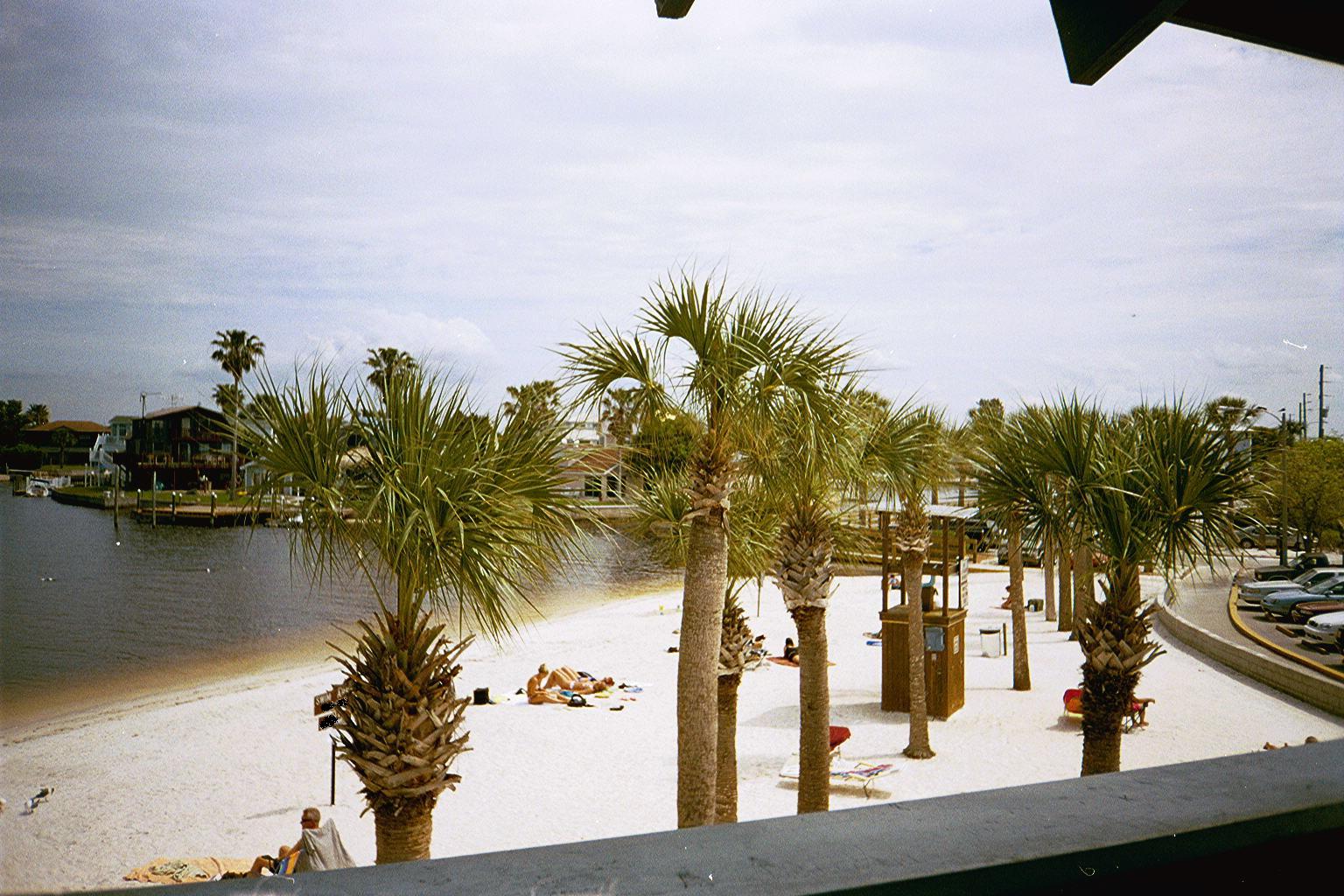 Beach goers soak in the sun on the north side in March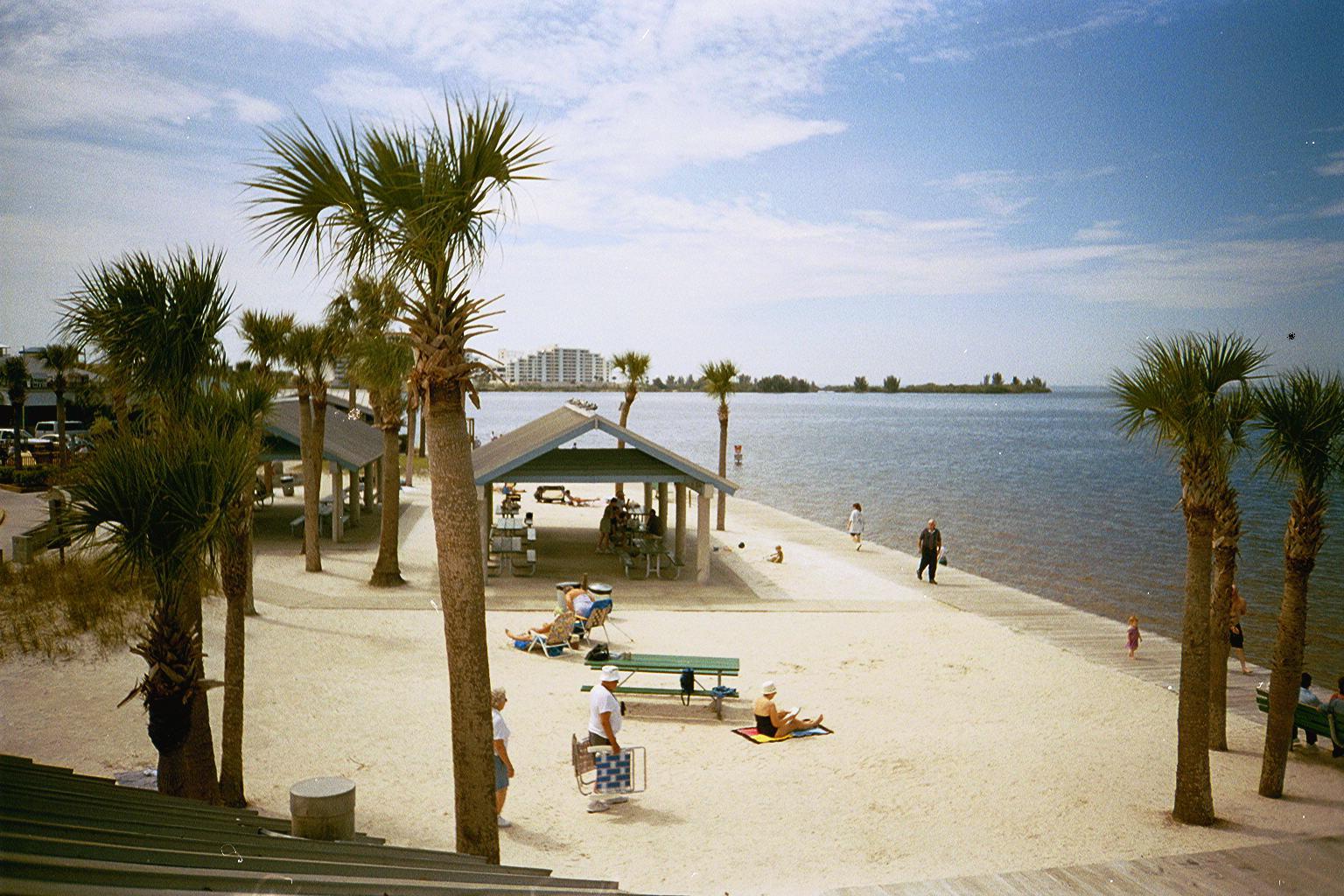 Below: The swim area and sand castle-friendly part of the beach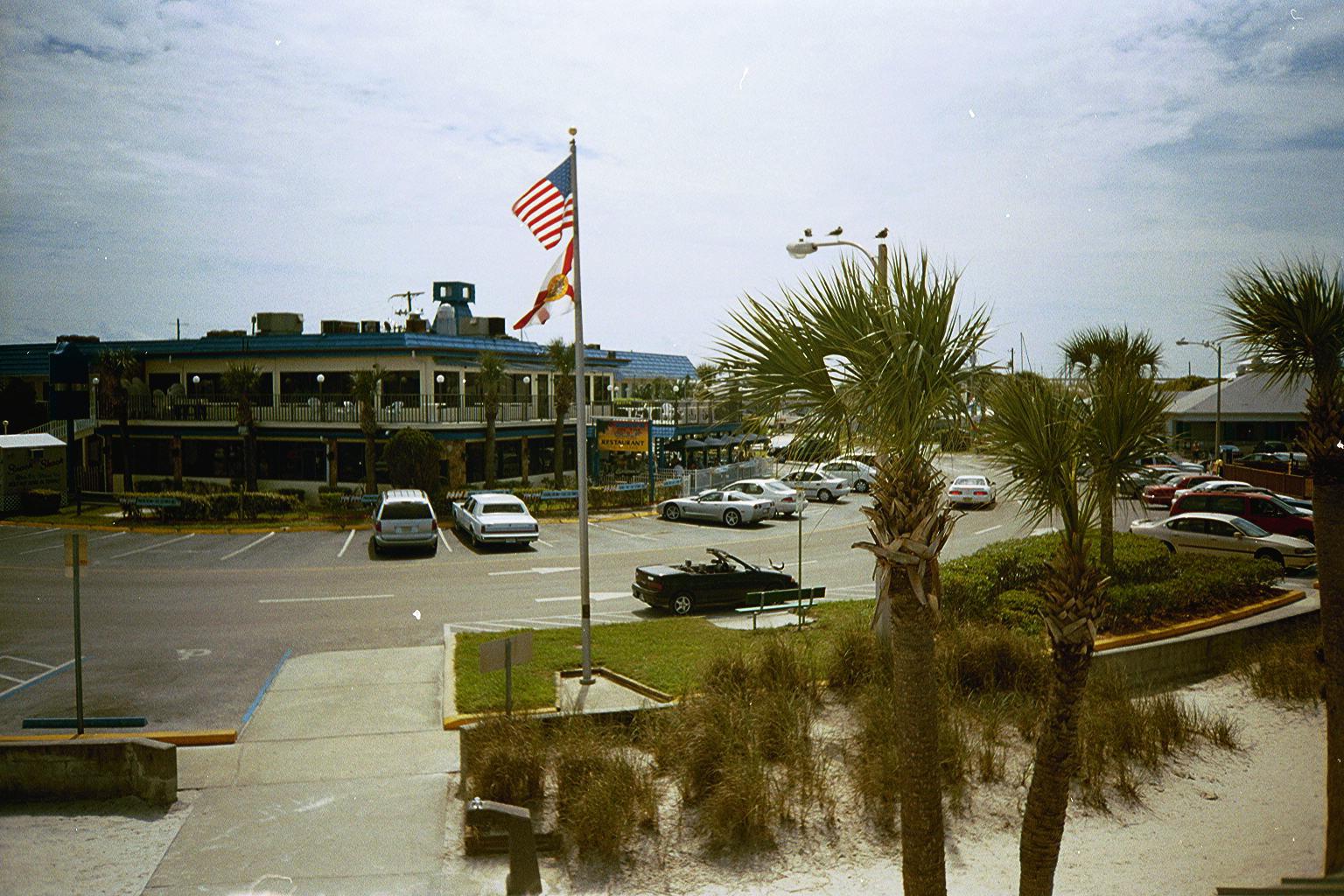 The circle drive and the Inn-on-the-Gulf Restaurant. And what a car that black convertible is.
What's on the hood? Oh! its the Hudson webmasters old car before it was utterly destroyed in
a wreck that was not his fault! Notice the bull-horns on the front of it. That's not photo manipulation.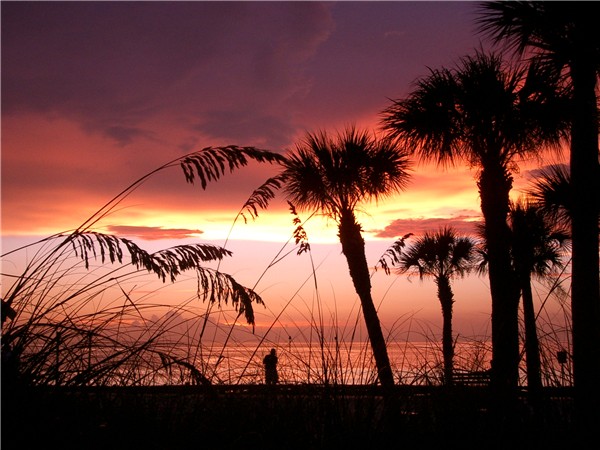 And in the evening, some sunset photos. First, a spectacular one due to its color
(photo submitted by Lori Moravcik- thanks Lori!)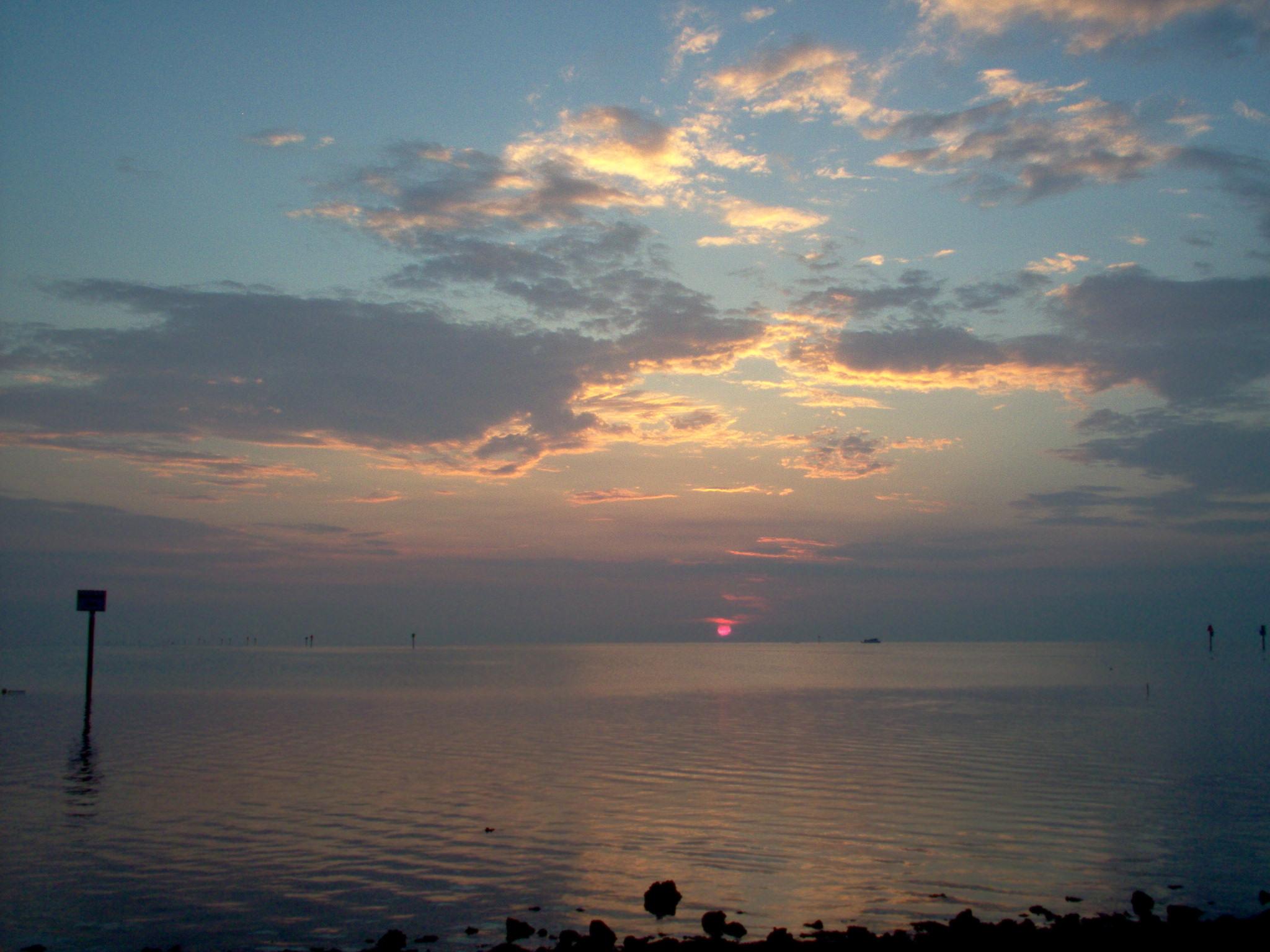 And a second, here our star is setting off the coast of Hudson- remember, when you look up, you are actually looking 'out'
into the cosmos... ...And at a typical starset for June (photo submitted by the US Army's Private Nicole Anderson, thanks Nikki!)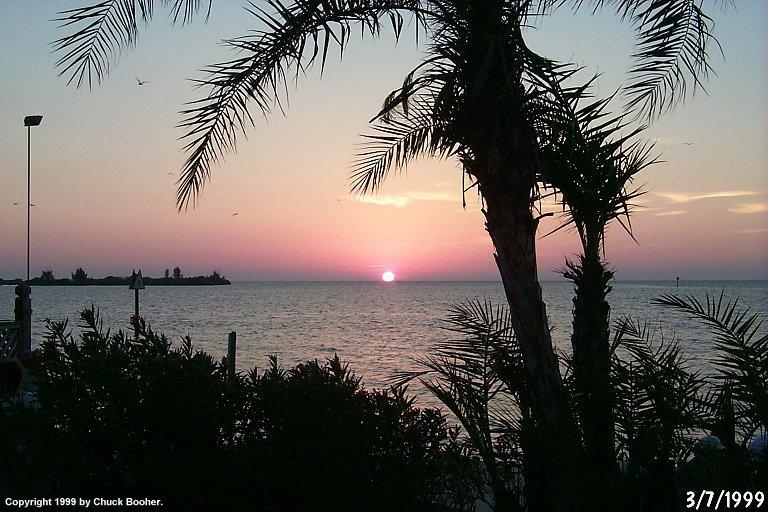 ...And finally the last one, with some foliage and Gulf Island's island spit at left


Search in the above box for more specifically about Hudson Beach
View the water quality of the beach according to the State of Florida
(by looking at #1 Strickland Park, the other name for Hudson Beach Park)
<---------------Go back to Hudson