ERA I: BEFORE 1878: PREHISTORY
This is the story of a town which sprang up amid the subtropical foliage and swamps on the Florida shores of the Gulf of Mexico, about thirty miles north of Tampa and St. Petersburg. In these surroundings was born Hudson, Florida in 1878. Economically, Hudson has had a checkered career. "This town grew slowly and then experienced a boom, then was prostrated. Man can learn a lot from the history of this place, no matter how often one is down, he can always come back if the proper effort is put forth.1"
A surprising number of human beings that have known this land. There have even been a few famous ones. Diary records of Hernando De Soto and Ponce De Leon (1513), both Spanish explorers, state that they traversed the Pithlachascotee River and what is now northwest Pasco County. Before Isaac Hudson came here and founded the town, this subtropical land was the haunt of wild animals, and later (1700's) Seminole Indians... then swashbuckling pirates... careful Civil War blockade runners... and finally, determined settlers led by Mr. Hudson himself. Pirates were the first phantomlike group to haunt these shores, variously from the 1600-1800's.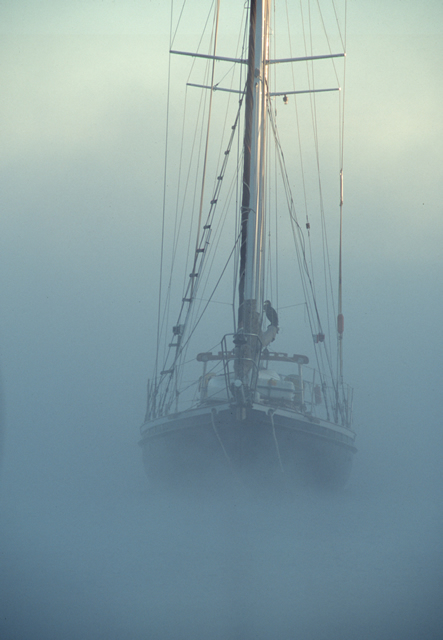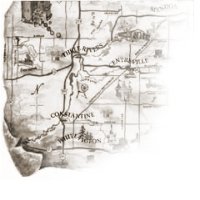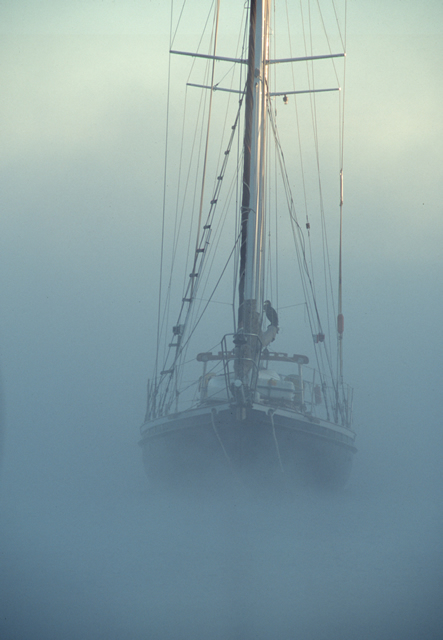 These real life pirates were seafaring men, who used the many inlets, coves and bayous of the future Hudson for cover-up during their illegal activities. These shadowy figures employed the vastness of the unpatrolled Gulf where there was little chance of getting caught. Cow River, Horse Island, Hudson Bay, Cedar Island, Bayonet Point, Fillmun's Bayou, Sleepy Lagoon... back then these landmarks for local boaters had no names at all. And yes, these buccaneers DID bury treasure. Horse Island is the spot mentioned most often as the burial place of wealth from the dim past. Fact or fiction? Old Hudson residents will attest to the fact that Horse Island used to bear the scars of much digging by treasure hunters. Why? Either these hunters were inspired by the old stories... or they were the descendents of the pirates themselves... or maybe even people who had a treasure map in order to locate the booty? We'll probably never know, but someone was doing an awful lot of digging on the island.
"During the Civil War (1861-65), Florida was part of the Confederate States of America, fighting against the United States of America.2" The Confederacy used the Hudson coastal area for the exact same things that the pirates did earlier... to hide and carry out their stealthy maneuvers. Silent, goastlike bands of Southern fighters, working mostly at night, snuck vital supplies past Union gunboat patrols all along the Pasco coastline, with the goal of getting them to residents inland fighting at places like Vicksburg. Salt was a major necessity and it was procured at what would later be called 'Port Richey,' behind Gulfview Mall at the 'Old Salt Mine.'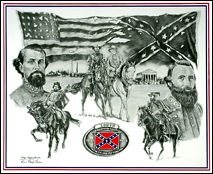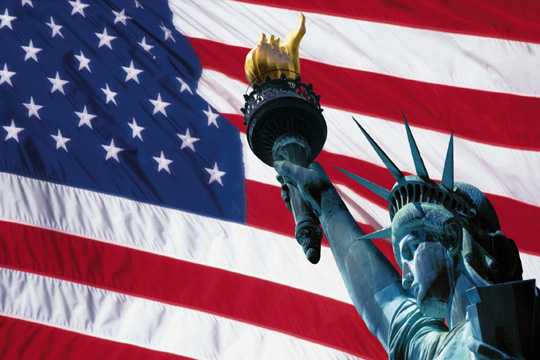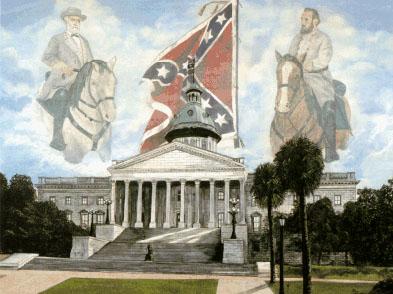 Remember, the area was still just a vast stretch of wilderness and water. Finally, some early White settlers from other parts of Florida came through the area in the 1860's-70's by the only path, the Old Salt Road in Port Richey. They used to fish at the coast and let salt water evaporate in pans. Timeuca and Seminole Indians have buried their dead here since the 1300's and 1700's respectively. An old Indian burial ground is located at Grace Memorial Gardens, on the west side of US 19 near Denton Ave., in Hudson.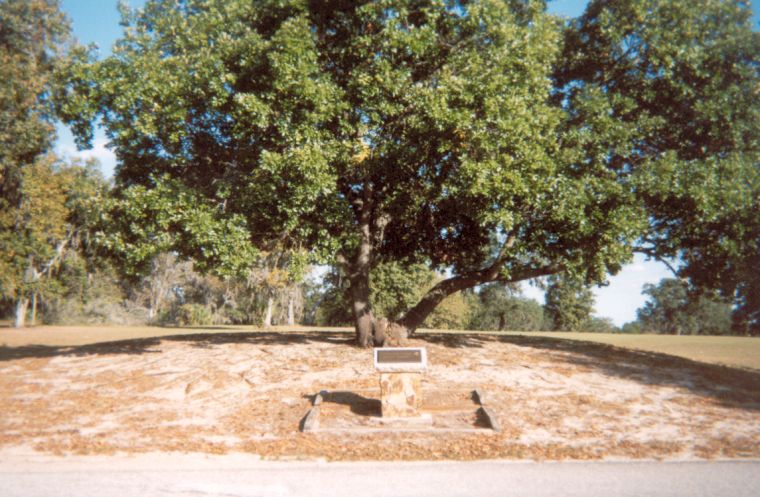 The marker of the Indian Burial Ground at Grace Memorial Gardens off US 19
Next Section: Settlement of the Town------------->
\