ERA VII: 2000 - TODAY
West Coast Florida's Shooting Star----->
Today our star is rising- mostly.
While retaining its status as an old fishing village, no matter your index: business, commerce, home value, residential income, employment etc., this area is into a boom phase. The dreams of those developers, like Dingus and Hendry, Clark and Hudson, are coming true for a new generation. As detailed in other sections of the monolith that is this city webpage, today is a time of continued growth east of 19 and redevelopment west of that street. Big businessmen like Mike Lowe and Mike Malacos are spearheading the transformation of the old section into a vital, cogent area once again. Now that we know the unknown... that is, Hudson's history, it is clear that some of the best traditions of the town are present in the current boom. Like a fresh blanket of snow up north, or a balmy sun soaked weekend day in the south, our renewal is underway.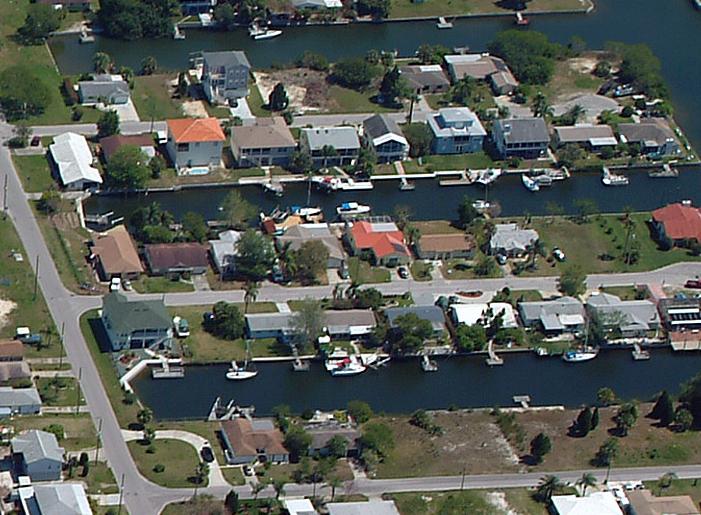 A major symbol of that renewal was the opening of the New Hudson Channel, in February 2005. The implications are significant because Hudson is now the northernmost deepwater port before the big bend of FL's west coast. At an avg. of 7-8 ft in depth, the newly dredged channel can handle all manner of pleasure boats, commercial shrimping and other vessels... even at low tide. The marina should see an increase in business from boaters, as should other waterfront restaurants like Sam's Beach Bar. At a cost of a couple of million dollars to dredge, the County of Pasco and the State of Florida obviously have good hopes for its success. Rep. Mike Bilirakis (R-Tarpon Springs) and neighborhood elder Al Meyer (R-Birch St.) have seen the dredging project through thick and thin... for over 20 years. Today, Commissioner Jack Mariano is helping to dredge out some of the extra issues.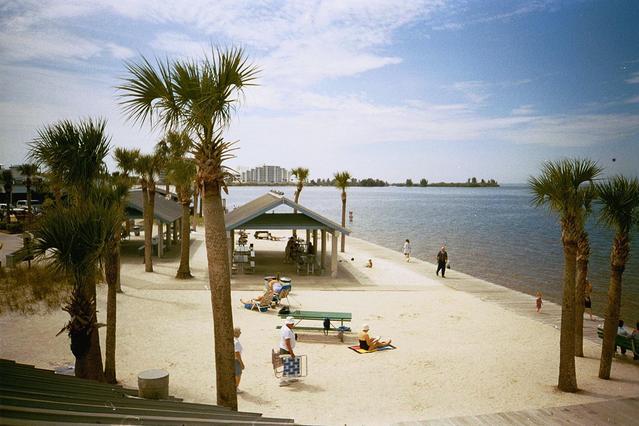 Beach
Meanwhile, residential development east of Little Rd. has begun and is going strong. While some locals don't like the tearing up of the virgin lands of Dixie fame, areas like New York Ave and Little are being cleared and dug up. New subdivisions are planned for even further out as well. Will sprawl ever end? Let's just hope the traffic does not get too bad when all the land is gone.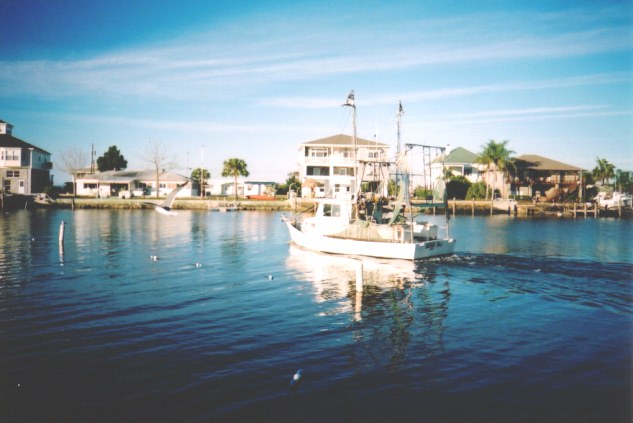 Old Time Shrimp Boat
Do we lose anything in all of this? Certainly the old ways will and are vanishing, which some people take as good, others not so good.
That said, being as it is that most people who live in Hudson now are new residents and don't imagine a time in the not too distant past when there were only a few hundred people here, most of us have no idea what it used to be like. This website was done in collaboration with people who did. From our modern perspective, we like the new-ness, the development of the suburbs and the re-developments of the west side as has been outlined here. From their perspective, the old ways are being eliminated by force. Even the old friend our sea, that brought Hudson shrimpers (and Tarpon Springs shrimpers) a livelihood for three-quarters of a century is now bringing in a different sort of catch. Unrestricted Free Trade and globalization. George Orwell might have written (if his fictional Oceania existed today) that NAFTA and the coming FTAA (Free Trade Area of the Americas) are Strength, while Protection of American small and medium size businesses is Weakness. Us new Southerners who may remember what happened Pittsburgh and Detroit, Cleveland and Flint... may feel some sympathy for the shrimpers and crabbers of old Hudson, who are now disillusioned and getting poorer every year.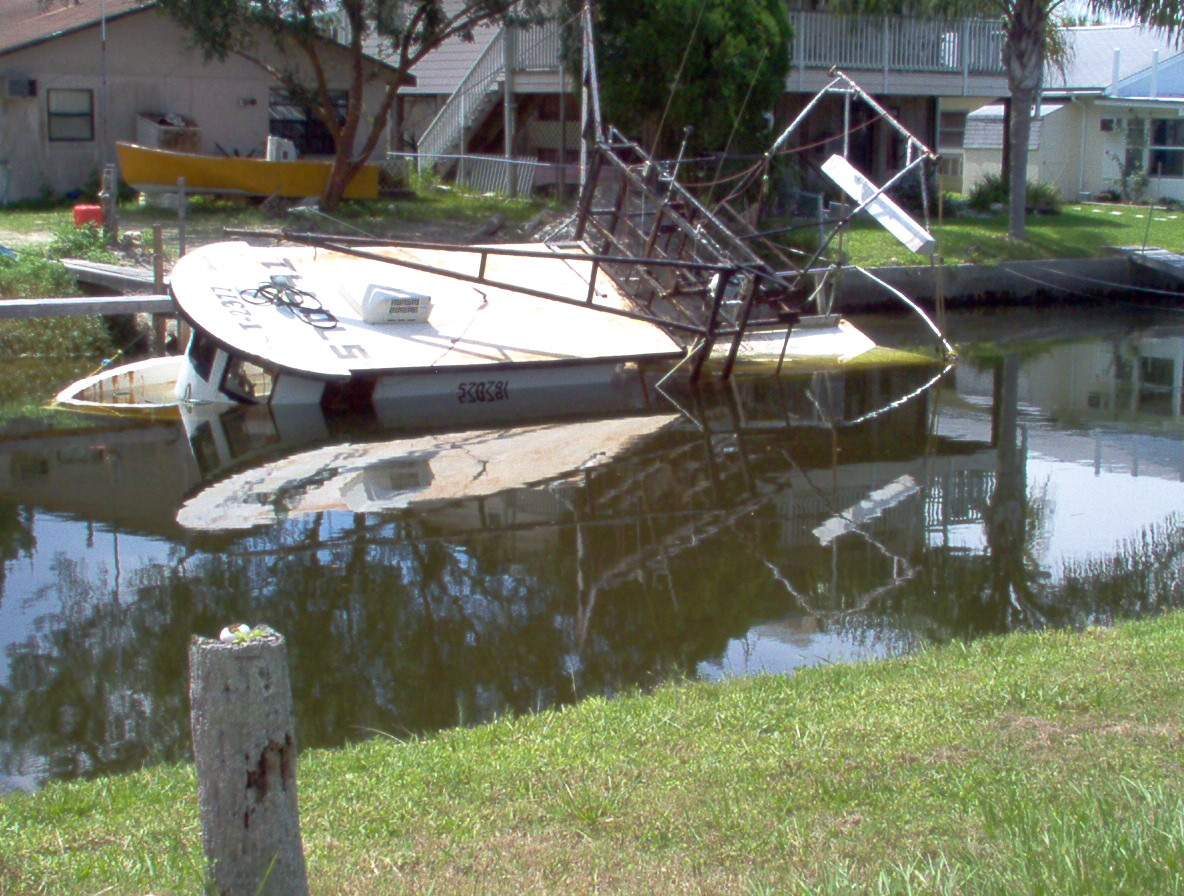 A shrimp boat, 50 years old, called 'Destiny' -Hudson, Fla
"I don't know whether to laugh or cry at that..." -Robert, Shiloh Ct.
But in these final moments, and pondering these big ideas, although we may not feel joyful, we can certainly be hopeful about our future prospects. After all, lets recall that of all places, this is STILL home to Blackbeard the Pirate (for real- you can hire him for a charter pontoon ride), and that one can still partake in the old Florida lifestyle on a personal level: sail solo into the fishing flats at Cape Cay, rev your motor up and fly out into the water, fish, shrimp, lay at the beach or in your yard. Or, with a group and a boat and some bold drinks, head out to confront the infinite... into what the indians used to call 'The Inland Sea.'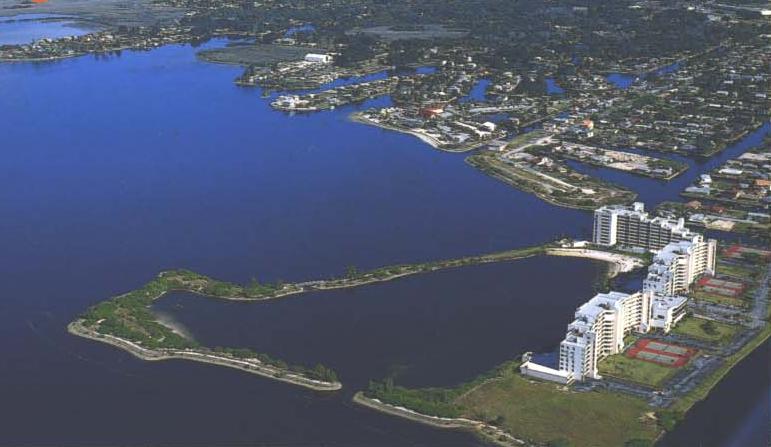 Overview of where the Hudson Channel is going out from
---
Take a look at some 'Echoes from the Past' in real life!
In 1999, the State of Florida scoured the land looking for historic places conducive to having a 'trail' that people could walk.
Hudson was one such undiscovered place found by the state, follow this link for the official text of the State's
Hudson-Bayonet Point Historical Trail!
Congratulations, you have arrived at the end of history. Please don't forget it.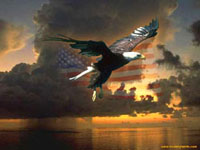 ---